Lo sabemos baby.. fuera hace frío … Estos 10 restaurantes y bares tienen chimeneas en las que puedes sentarte mientras cenas y bebes, así que ... no hay excusas, sal y combate el frío sentándote junto al fuego. Aquí es donde encontrarás los asientos más cálidos de la isla
We know baby.. its cold outside… These 10 restaurants and bars all have fireplaces that you can sit near while dining and drinking, so..no excuses , get out there and combat the cold by cozying up to a roaring restaurant fireplace,Here's where to find the Island's warmest seats.
WILD BEETS
Ideal para un bocado al mediodía, nos quedamos con los raviolis de remolacha o al sopa de lentejas.. delicioso, sabroso y saludable ¿Es eso posible?
A calm and fresh atmosphere perfect to take a bite of this gourmand dishes that wonderfully feels good and make you feel healthy. Is that possible? We re totally in love with Beets Ravioli and the lentils soup, YUMMY!!!
2. CAN COSTA
Nuestro lugar clásico para quedar, ya sea un desayuno de bocata con zumito fresco de naranja o al final del dia con unas birritas y una buena tapa de cecina o jamón del rico.
Our used to go place to meet. We love the savory breakfast made of good sandwiches and fresh orange juice. Or also for an afterwork meeting with beers and " Cecina or Jamón "
3. CAN MUSSON DE SA VILA
El mítico bar de Juanito despues de años cerrado ha cambiado de dirección. Al frente Marisa,una todoterreno Argentina , reinventa y actualiza este bar de carretera , respetando el alma de Juanito (su foto en la entrada te da la bienvenida) y ofreciendo carnes a la brasa de nivel.
Juanito's legendary bar, after years closed has changed direction. Marisa ,a multitasked argentinian superwoman, run this restaurant reinvents and updates this road bar, respecting the soul of Juanito (his photo at the entrance welcomes you) and offering premium grilled meats.
4. CAS PAGÉS
Un clásico del Norte. Este restaurante regentado por dos hermanas ibicencas, se ha convertido en un imprescindible de invierno. El arròs de Matançes, y la sobrassada a la brasa, son platos que no te puedes perder. Las raciones son grandes así que cuidado pide con cabeza.. y deja siempre un hueco para nuestro postre favorito.. Higos con almendras y una copita de vino dulce … cerquita de la chimenea …es un gran plan!!
A classic of the North. This restaurant run by two sisters has become a must in winter. The "arròs de Matançes", and the grilled "sobrassada", are dishes that you cannnot miss. The portions are huge so be careful with your order .. and always leave a space for our favorite dessert .. Figs with almonds and a glass of sweet wine ... close to the fireplace ... it's a great plan !!
5. ES CALIU
Fundado en 1972, Es Caliu tiene el encanto y la solera que transmiten los lugares con historia, fue desde una escuela a un taller mecánico hasta convertirse en este restaurante tradicional de la cocina ibicenca. Desde su última renovación, a cargo del nuevo propietario Toni Ferrer, ha mejorado tanto el local como la propuesta gastronómica.
Founded in 1972, Es Caliu has the charm that transmit the places with history. From a school to a garage to become this traditional restaurant of Ibizan cuisine. Since its last renovation, under the new owner Toni Ferrer, has improved both the local and the gastronomic proposal.
6.FINCA CAN SULDAT
Una decoración Ibicenco-Kitsch, hace de Can Suldat un bar con el encanto de la Ibiza de antes.. En invierno la mesa de la chimenea es la nueva zona vip :) Si vas a cenar pide el entrecotte Cafe de Paris o la tabla de quesos y si prefieres ir a tomar unas copas el limoncello de Peter te hará dar vuelta la cabeza… Musica en vivo y ambiente lugareño garantizado.
An Ibicenco-Kitsch decoration, makes Can Suldat a bar with the charm of the Ibiza of the 70´ . In winter the fireplace table is the new vip area :) If you go for dinner try the entrecotte Cafe Paris or the cheese plate or if you prefer to go for a few drinks Peter's limoncello can lose your head... Local customers, bohemian atmosphere & Live Music.
7. SA CAFETERIA
Déjate sorprender por el bar del karting que hay en la carretera de Ibiza A Sta Eularia. Desayunar delante de su chimenea una tostada y un cafetito, es empezar bien el día. Nos quedamos con la Tostada de Cecina y la amabilidad del personal.
Be amazed by the Karting bar on the road to Sta Eularia. Eating a toast and a coffee in front of the fireplace is a good way to start the day . We love the Cecina Toast and the sympathy of the staff.
8.EL DESEO
A FALTA DE AMOR… UNOS TACOS AL PASTOR!!!
Comida mejicana con mucho rollo… Las promos de invierno están de vuelta a mediados de noviembre. Los jueves tacos a 1€ y 2x1 en mezcales, tequilas y cocktails, Órale!! Pide la mesa enfrente la chimenea..es muy acogedora!
TACO LOVERS!! Mexican Food & good vibes … Winter promos are back in November. Thursdays Tacos for 1€ and 2x1 in mezcales, tequilas and cocktails, Órale ! Book the table in front of the Fireplace.. super cozy …
El deseo has 3 location, Cala llonga, Sta Eularia & Jesus (we love this one, its´easy, close to ibiza town and has a fireplace )
El Deseo tiene 3 locales, uno en Cala llonga, otro en Sta Eularia y otro en Jesús, nuestro preferido es éste último , por su cercanía a ibiza y por su Chimenea :)
9. CAN TIXEDO
Affordable tapas in a relaxed atmosphere. Lamb Tandoori style, "Tortilla Española" or aubergine lasagna, are some of the options offered throughout the day. It opens every day from 8am to 23pm. Kitchen its open all day long. Monday Closed. A good day to visit CAN TIXEDO is on Sundays, when the local products market of SA FORADA its open.
TAPAS Y AMBIENTE LOCAL /LOCAL VIBES
Tapas básicas y asequibles en un ambiente relajado. Cordero al estilo Tandoori, Tortilla de Patatas o lasaña de berenjenas son algunas de la opciones que ofrecen durante todo el dia. Abre cada dia de 8am a 23 de la noche con cocina ininterrumpida. Lunes Cierra. Un buen dia para ir a conocer CAN TIXEDO es el domingo y así visitar el mercado de productos locales de SA FORADA
Ctra Santa Ines Km 5, Forada (Sant Antoni)
10.CAS COSTAS. GRILL & ORGANIC MARKET
Alla por los ´90, al volver de fiesta, solíamos frecuentar este colmado de dudosa reputación llamado "Ca la guarra" en busca de esas últimas cervezas… que tiempos aquellos… Hace 2 años, nos quedamos con la boca abierta al ver su remodelación hasta convertirlo en un precioso restaurante, con colmado ecológico, donde comer carne a la parrilla de nivel o tomarte unas copas cerca del fuego en su zona chill..
Contentas y felices de que abra todo el año, con ganas de volver a frecuentarlo, esta vez cambiando las cervezas de lata por un buen Ribera del Duero y Chuletón al Josper.. como diría Dylan..TIMES ARE CHANGING…
We used to go to this grocery store, back in the '90s, in search of those last beers, when returning from a hard party night. At that time it was a very shabby supermarket ...A couple of years ago, in 2016, we were pleasantly surprised to find a pretty and cool restaurant & organic market, and happy because its open all year round . We can´t wait to return, changing now ,those cans beers ,for a great Ribera del Duero and a Amazing piece of griled meat… as Bob Dylan would say… TIMES ARE CHANGING…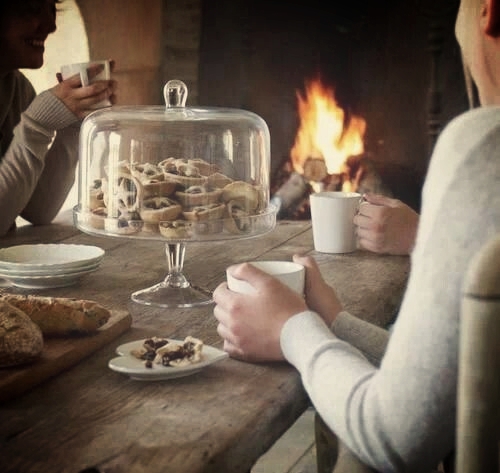 A GUIDE TO
IBIZA WARMEST BARS & RESTAURANTS FIREPLACES
Head to these places with fireplaces in IBIZA to cozy up with a warm drink.
WARM & COZY SPOTS IN THE ISLAND. GET THE SCOOP. IBIZA FOOD LOVERS TAKES YOU!
SPREAD THE FOODIE LOVE ❤️🍴