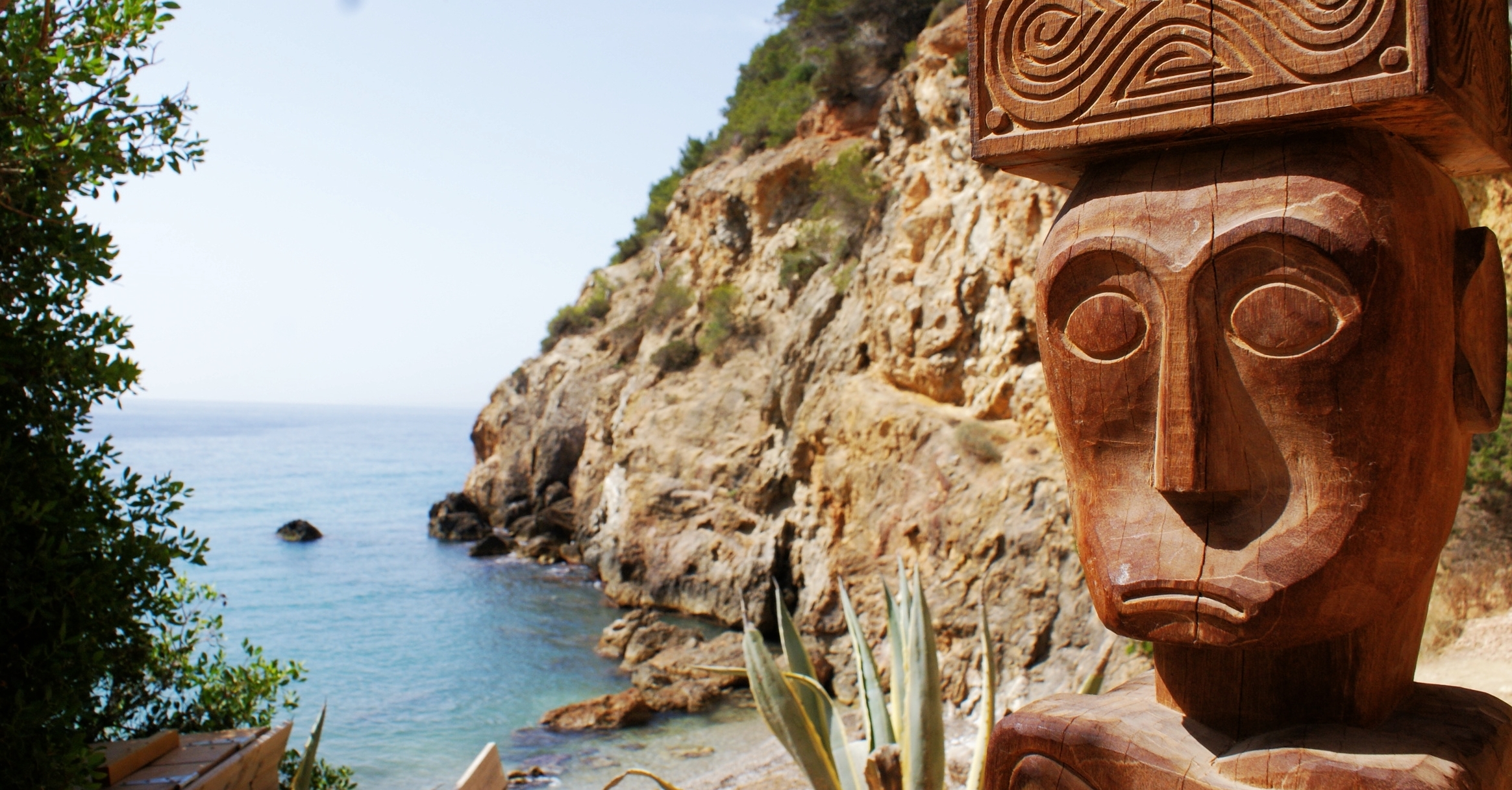 classy Beach lovers
What an idyllic location to enjoy ibiza's beach experience. Perched on a cliff overlooking the Sol D'en Serra bay, find this rustic chic and delicatessen restaurant. Definitely they are good beach lovers, since they make your experience peacefully delicious.
Excellent service with cool vibes for your beach day or night in a luxurious country setting. Ideal for your daytime lunches or for a fine dining in the evening breeze.
amantes de la playa con clase
Que lugar mas idílico para los amantes de la playa. Enclavado en una colina con vistas a la bahía de Sol D'en Serra, se encuentra éste restaurante chic rústico y delicatessen. Para una experiencia inolvidablemente deliciosa en una cala ibicenca.
Un servicio excellente y agradable para un ambiente desenfadado y relajado, dónde saborear el mediterraneo en unos platos contemporáneos.
Ideal para tu almuerzo tomando el sol o para terminar tu dia cenando con la brisa marina. Escoge donde te apetece más? En la terraza, la veranda o en la area lounge de sofas??
no te puedes perder
Carpaccio tibio de gambas con trompetas salteadas al aceite verde y Salmorejo de cerezas con queso mascarpone rúcula salvaje y tomate confitado a baja temperatura
ideal para
Darle un toque romántico a la playa durante el día o al atardecer. Pide la mesa "Amante" para una cita super romántica.
anota
Reserva hamaca para tomarte un cocktail antes de comer! El cine a la fresca ,en la playa es muy top!!
A MUST
Prawns carpaccio with mushrooms sautéed to the green oil / Salmorejo of cherries with Mascarpone wild arugula cheese and confit tomatoes at low temperature
suitable
Romantic touch to your beach experience by day or night. Ask for "Amante" table, probably the most romantic table in the island.
NOTE THAT
Make reservation for the lounge area and drink a cocktail before your lunch!
Unmissable the outdoor cinema on the beach
ADDRESS/Dirección: Calle de afuera de Callalonga, s/n, 07849 Santa Eulària des Riu, Illes Balears

PHONE CONTACT/ Telefono: +34 971- 196-176

HOURS/Horarios: 11am-12pm./ 11h-24h. Closed in winter

FOOD TYPE/Tipo de Comida: Modern Mediterranean/ Mediterránea Contemporánea

PRICE RANGE/Precio: €€€

WI-FI: Yes/Si

FEATURES/Detalles: Exceptional view over the sea, only bar in the beach. Accept all major credit cards. Accept Reservations. Romantic and classy vibe./Vistas excepcionales al mar, único local en la cala. Acepta tarjetas de crédito. Acepta reservas. Ambiente Romántico y sofisticado.